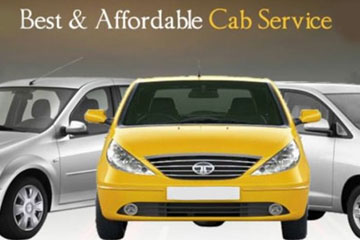 "Travel around the city of golden temple by the best cab."
Want to travel around Amritsar, then, would it be a nice idea to travel via buses? After all, it is going to take a long time. Moreover, you will need a detail information about the routes, buses, or other transportation facilities; otherwise you may get lost anywhere in the mid of the city. Moreover, to reach relevant transportation on time, you need to be on time. Thus, this generates a kind of stress and by this way; you cannot enjoy your sojourn. To avoid this kind of hustle- bustle, what you can do is cab hire in Amritsar.
Swami travel provides the range of luxurious and comfortable cabs in accordance with your demand of space and comfort. Then, why not take the services of cabs; hire it and walk around comfortably. When you hire our services, you do not need to think about the prices as we provide cheap cab hire in Amritsar.
Moreover, you do not need to think about the route, since our drivers have well acquaintance with every road of the city and can easily short your route by following shortcut roads. We have trained drivers, who will take you the every destination safely. In addition to this, you also do not need to heed upon the timing or numbers of buses that which bus will lead you to which destination. Tell our driver, where you want to go, he will take you to the place.
Swami Travel is leading Travel Company providing affordable communication services around the city. We have bounteous of cabs running around the city, thus providing affluent of options for cab hire in Amritsar and making it more lucrative for our clients. Moreover, we provide our clientele the best services under the best market prices. You cannot get cheap cab hire in Amritsar anywhere else except with us. Thus, without wasting time promptly book cabs from us and take deep look of this pious city without worrying availability of public transportation at odd times and even without thinking about giving pain to your feet.
Fill form below for booking and details of Cab Hire in Amritsar